Breakdown Cover
Keeping your vehicle(s) mobile is important to all drivers and thats why we've parterned up with RAC to provide you with an excellent cover and competitively priced breakdown package

Whether you have standard vehicles such as a van or taxi or more specialist vehicles like PSV/Coaches and HGVs, we can cover them all. Plus they can all be on one easy to manage policy.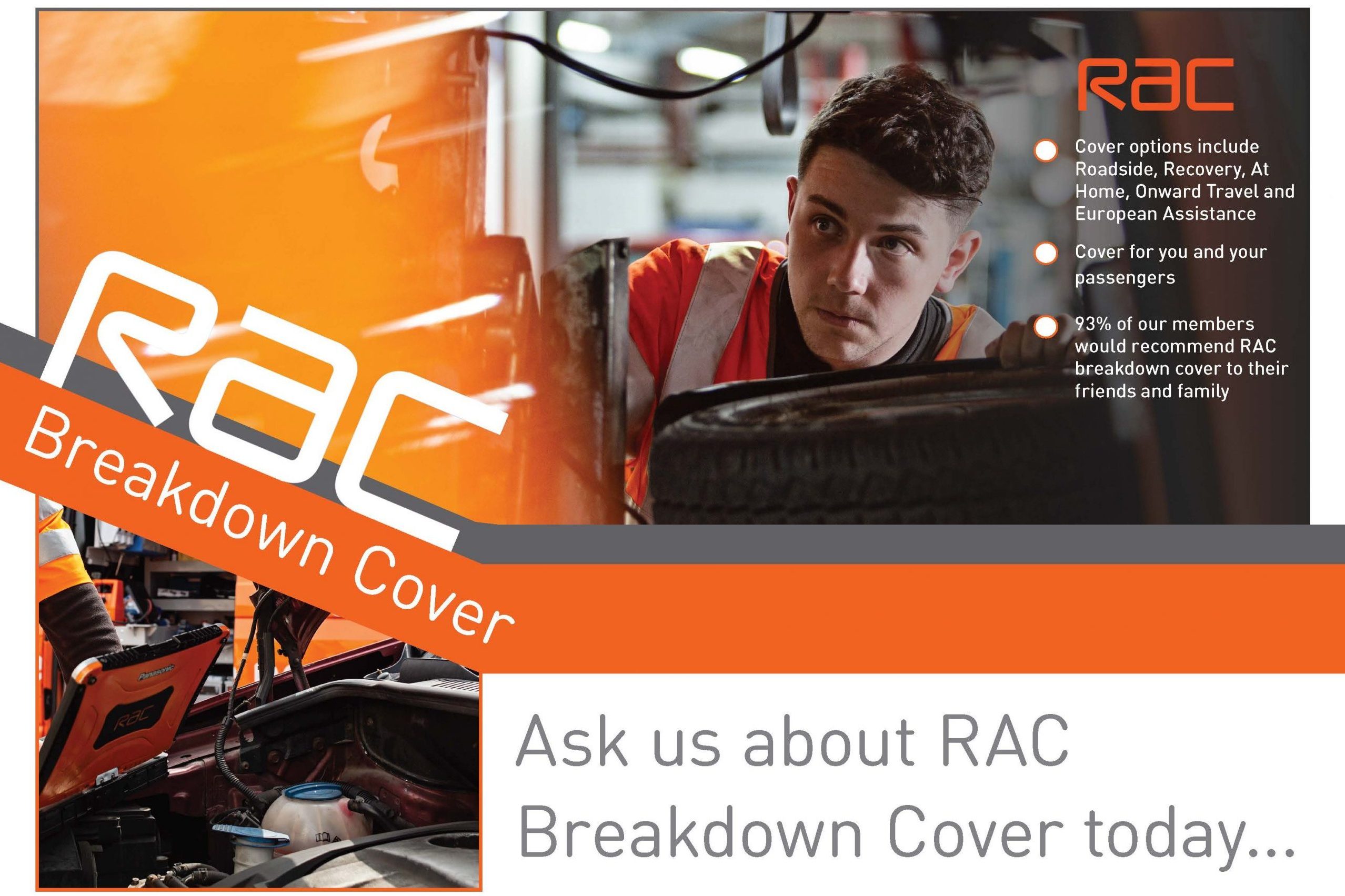 What can we cover you for?
Standard Vehicles
We provide cover for multiple vehicle types. Whether it's a courier van, taxi or a taxi minibus we can provide breakdown cover on a vehicle by vehicle basis. Plus we have some great features such as our van-for-van replacement.
Service
RAC Breakdown patrols fix four out of five vehicles at the roadside, within an average of 30 minutes – you can count on them for recovery or roadside assistance. Their patrols carry over 500 parts and tools, including a universal spare wheel, to get you moving again.
Protection
We can look to include cover for Roadside, Recovery, At Home, Onward Travel, European Motoring Assistance and Misfueling cover.

93% of RAC members would recommend RAC breakdown cover to their friends and family.
Specialist Vehicles
For more specialist commercial vehicles over 3.5T such as HGV, Coach/PSV and 'specialist vehicle types' RAC have a dedicated team who look after claims for these vehicles. We offer flexible products including a choice of 40/100 and 200 mile recovery radius depending on your needs. Plus, you get 4 call outs per policy year.