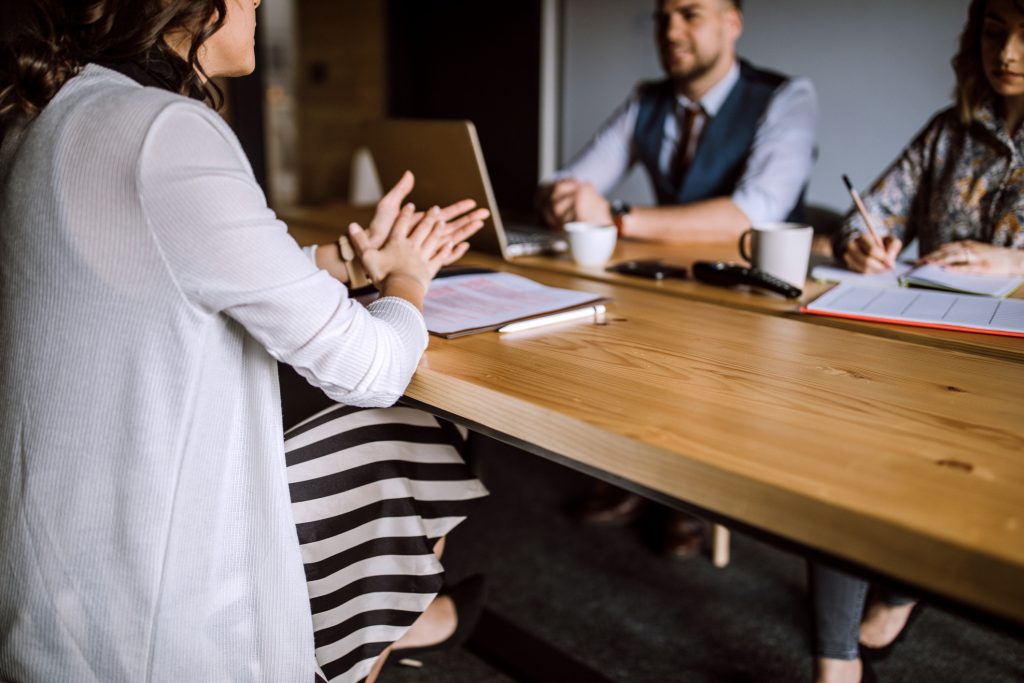 Just as those heading to an interview should come prepared, so should the interviewee. Time and time again businesses end up hiring the wrong candidate because they didn't do their homework. Whilst a gut feeling can often turn out to be correct, there should be more than good instinct that goes into choosing a candidate.
Why take the time?
Making the effort to ensure you conduct a fair and thorough job interview can save a lot of time and money later down the line. Choosing the right candidate will also have an impact on your staff turnover rate, as someone that is a good cultural fit is likely to stay with the company for much longer.
By the time you have invited the candidates for an interview, you will already have information about their career history and will have made the decision that they could be valuable for your organisation. Now it is time to gauge whether they would be able to perform the job, have the right work ethic and importantly whether they would be a good fit culturally for the company. Below we explore some top tips for conducting a job interview.
Prepare
It is essential that before you meet a candidate face-to-face you do your homework when it comes to their employment history. Are there are gaps in their CV? How long on average have they tended to stay in past roles? A person's CV can give vital clues about their behavioural patterns when it comes to work.
It is also important that you are prepared in the sense that you know exactly what the job role will entail and can answer fully any questions that the interviewee might have. Whilst you might be conducting the interview, it is also a chance for the candidate to get a sense as to whether they would like to work for you. Don't presume that because they applied for the role that they would automatically take it if offered.
2. Structure the panel interview
It is recommended that all job interviews be conducted by more than one person. The reason that this is so important is to witness the candidate's responses. It is difficult for one interviewer to both ask the questions and gauge the response. A panel can take it in turns to ask the questions and listen properly to the responses and pick up on things like tone and body language.
3. Mix up the questions
The questions asked in the interview should be a good mix of more personal questions to get a feel for what the candidate is like on a personal level and more professional questions to determine their skillset. It is recommended to start off slow with easier questions to ease the candidate in gently – you don't want to terrify them into submission, and it shouldn't come across like an interrogation. It is also wise to leave some of the questions open-ended as this gives the candidate a bit of creative license to answer with whatever they see fit.
4. Making a decision
Once the candidate has completed their interview, it is time to put your heads together and make a decision. It is important to avoid areas of bias that aren't connected to the job itself; such as hobbies, cultural background or any other non-job-related issues. Focus instead on how well they answered the questions and how they came across in terms of how coherent and confident they were. Remember to cross-check their references and voice any niggling concerns that you might have. Most importantly, even if you need the role to be filled quickly, it is important to only hire a candidate if you are absolutely sure that they can carry out the job sufficiently.
At Aldium Insurance, we understand the importance of getting it right when it comes to hiring your next employee, and we also know what can go wrong. There have been countless occasions across a range of businesses where senior staff have faced discrimination lawsuits from rejected interviewees. With the right Business Insurance in place, you will be covered for the costs of the investigation and defence of such claims, as well as any potential compensation. To find out how we can help to fortify your business, call us on 0151 353 3883