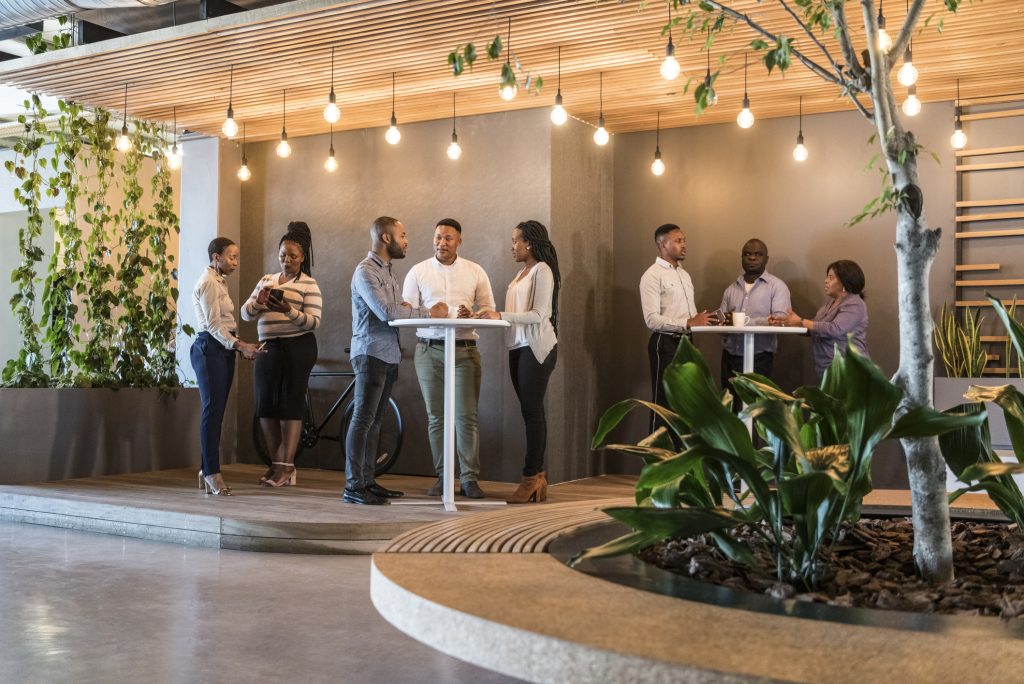 When we look back, office design has come a long way, and nowadays, even the more traditional of businesses tend to be more sociable and collaborative than a decade ago. With user-centric design on the up and an increased awareness of the link between wellbeing and productivity, more and more businesses are giving their offices a modern makeover. So, what does the office of the future look like exactly?
Empowering employees
Research increasingly suggests that empowering employees to change their own environment helps to promote general wellbeing in the workplace. According to a recent survey from the Association of Accounting Technicians, flexible working makes employees less stressed and more productive. Giving workers the choice as to where they work means that they can take control over their own work routines. Reducing the commuting time for those that opt to work from home once or twice a week can also help to boost overall productivity.
According to Peter Fisher, director at architect firm, Bennett's Associate, suggests that 'the need for people to have perceived control is important' and that 'research shows that people believe they are more comfortable if they have the opportunity to change their environment'.
Promoting biophilic design
As well as giving employees choice over their working environments, research has found that offices with a biophillic design, which can be characterised as an increased connection to the natural environment, can help to promote wellbeing.  Architects designing offices with a more biophiliic design in mind are now providing more opportunities for employees to see outside through the likes of glass-encased stairwells and floor-to-ceiling windows to maximise natural light.
As well as designing the external building to incorporate more natural elements, ensuring employees share their working habitats with plants is also important. Research by Norway's Agricultural University in Oslo has found that the presence of plants in a building can help to remove harmful contents in the air such as formaldehyde and benzene, which can be found in the carpets and paint on the walls. Not just that, according to mental health charity Mind, bringing aspects of nature into the workplace can help to alleviate stress and instead promote feelings of tranquility.
The automated office
Alongside a healthy dose of greenery to the working environment, the office of the future is likely to rely on the Internet of Things (IoT) and Big Data to create fully automated offices, that are tailored to the individual. Mr Heath from international real estate company WeWork remarks: "offices will become far more customisable based on people's data…an office will track my location and adjust preferences to suit me. After lunch, the temperature I am sat might drop a degree and the blinds may go up slightly to wake me up, creating my optimum work environment."
As offices continue to evolve, in the next decade we are likely to see interesting advancements that will aim to create more harmonious employee-centric environments to optimise both wellbeing and productivity.
If you would like to learn more about insurance for the workplace, or for your team, please contact Aldium Insurance on 0151 353 3883