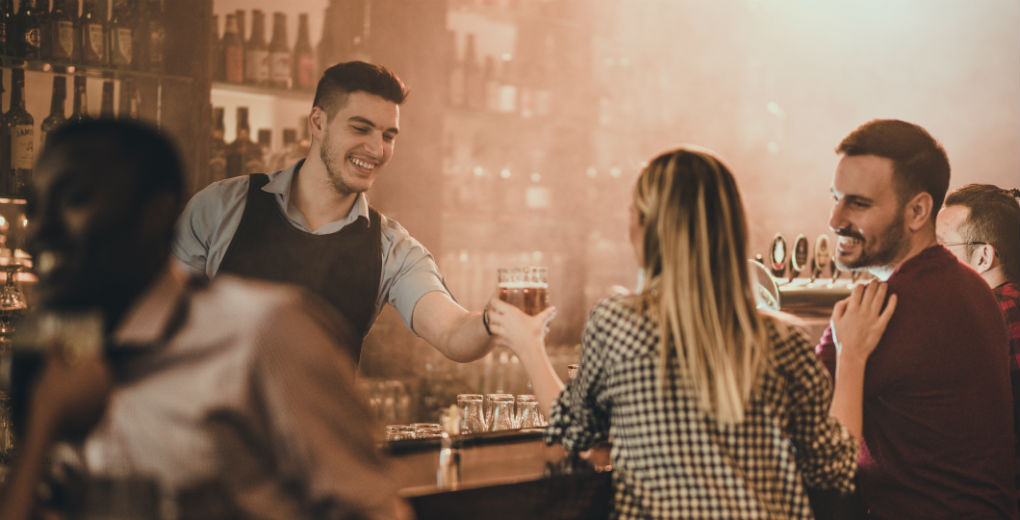 Boris Johnson today announced every 'wet pub' forced to stay shut because of the new coronavirus tier restrictions will receive a one-off payment of £1,000 to help them stay afloat during December.
The Prime Minister said pubs which do not serve food will be eligible for the cash to recognize 'how hard they have been hit by this virus in what is typically their busiest month'.
Mr Johnson said pubs, bars and restaurants are the 'heart of our communities' but he admitted they had been forced to carry a 'disproportionate share of the burden' during the Government's efforts to slow the spread of the disease.
Under the Tier 2 restrictions affecting the majority of England's population from Wednesday, pubs can only serve alcohol to customers consuming a substantial meal – something that would normally be considered a main course.
In wales pubs and restaurants will be banned from selling alcohol from Friday and must close after 18:00 GMT. The boss of Wales' biggest brewery has already called the new alcohol rules "closure by stealth" and announced more than 100 managed pubs will be closed from Friday.
This is again one of the many challenges that is facing the hospitality sector that has carried the brunt of most of the restrictions throughout this year.
Pub tenants new and old are facing challenges that haven't been faced in the sector before.
I run a pub/restaurant – how will I be affected from the 2nd December?
In Tier 1, you will be allowed to open in a similar way to how your operated pre-lockdown 2 with the rule of 6 and table service still in place, but now customers will have an hour to finish their drinks and food from 10pm. In Tier 2, you can open but your customers will need to order substantial meals if they're drinking alcohol. In Tier 3, you should remain closed but will be able to operate a takeaway, click and collect, drive-through or delivery service.
You will be able to stay open after 11pm to operate one of the above services, such as a takeaway or delivery service and will need to close between 11pm and 5am. If you run a venue in an airport, port, transport service or in a motorway service area, you are exempt from this rule
Am I now allowed to host indoor events in my venue?
Attendance at outdoor and indoor events, including performances and shows, sports and business events will now be permitted in Tiers 1 and 2, but at a dramatically reduced capacity. The numbers that you can allow will be determined by your tier.
If your venue hosts weddings and/or funerals, these can proceed in all tiers but with restricted numbers; wedding receptions will not be permitted in Tier 3.
Aldium Insurance
If you are running a pub as a new tenant or an existing then now is the time to review your insurance cover to make sure you are paying for what you need.
Aldium Insurance has been protecting pubs for over 20 years As each pub is different  we believe each needs bespoke advice tailored to their particular needs.
Call 0151 336 5881 or visit Hospitality Insurance | ALDIUM Insurance for more information
.