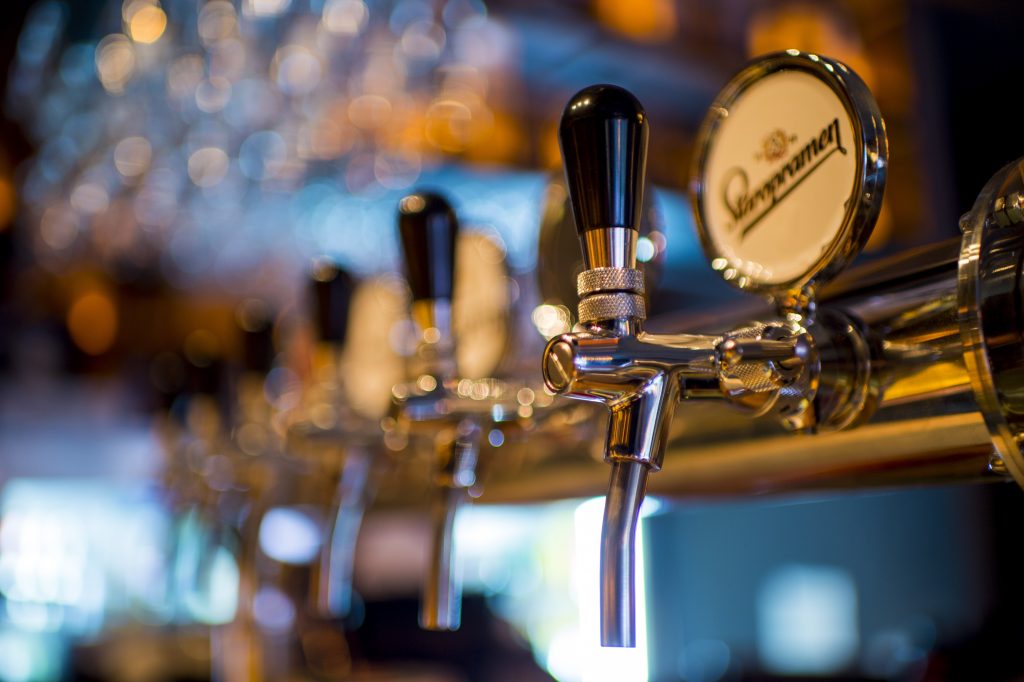 Aldium are specialist brokers in the Hospitality sector, comprising pubs, restaurants, B&Bs and more
Pub Insurance | ALDIUM Insurance | Hospitality Insurance
Our expertise is recognised by a number of major Brewers, including Frederic Robinsons, J W Lees, Joseph Holts and Hydes who recommend our services to their tenants in the knowledge that they will be professionally advised and provided with quality cover at a competitive premium.
We are also the approved brokers of ALTA, the Association of Licensed Trade Accountants, who recommend Aldium to their clients for similar reasons and we thus work with the tenants of lots of different Brewers and Pub Companies
We have access to a wide range of Insurers which enables us to deal with both standard and non-standard clients, "non-standard" includes such as thatched premises, pubs with a high frequency of live entertainment, owners and directors with adverse financial history including insolvency and CCJs and the like.  Because we understand the market and fully explore our clients' specific needs we'll deliver a tailor made solution for you
Pub Insurance | ALDIUM Insurance | Hospitality Insurance
What cover do I need as a pub tenant? 
Cover is usually arranged on an all-inclusive package basis catering for the following:
Material Damage (fire, theft, storm, flood, malicious damage etc) on Stock, Fixtures & Fittings, Electronic Equipment such as laptop, printer, EPOS kit, tills etc and, if required, Domestic Contents in the flat above
Business Interruption, that's lost gross profit following an insured event like a fire or a flood
Money, being cash in the safe and left in tills overnight and in transit to and from the bank
Employers Liability, required by law for all businesses which have employees
Public Liability covering accidents such as slips or trips to customers and other visitors such as tradesmen which you or your staff are deemed responsible for – this cover extends to cater for claims arising from a contaminated meal for example
Freezer Breakdown or failure of the power supply which causes stock to become contaminated
Optional extensions are often available depending on the Insurer selected, such as Buildings cover for freehold pubs, Employee Theft, Machinery Breakdown, Legal Expenses and more which we will discuss with you
Pub Insurance | ALDIUM Insurance | Hospitality Insurance
In some scenarios, usually Managed Partnerships Agreements, only Liability cover is required as the Pub Company involved takes responsibility for the rest of the usual insurance requirements …. in which case we can arrange Liability cover on its own without the client having to include and pay for cover sections which are not necessary
In summary, we will offer you a flexible solution to meet your insurance needs and we'll give you the advice you need to ensure that those needs are properly catered for.  Arranging insurance cover for a business can sometimes be problematical but you can rest assured that Aldium will guide you through and will simplify the process to ensure that you are properly protected.  All at a cost that may pleasantly surprise you … we'll be delighted to give you a no obligation Quote to see how we compare with other brokers, please call 0151 353 3878 or click HERE with your name, phone number, pub name and post code and we'll call you back
Pub Insurance | ALDIUM Insurance | Hospitality Insurance