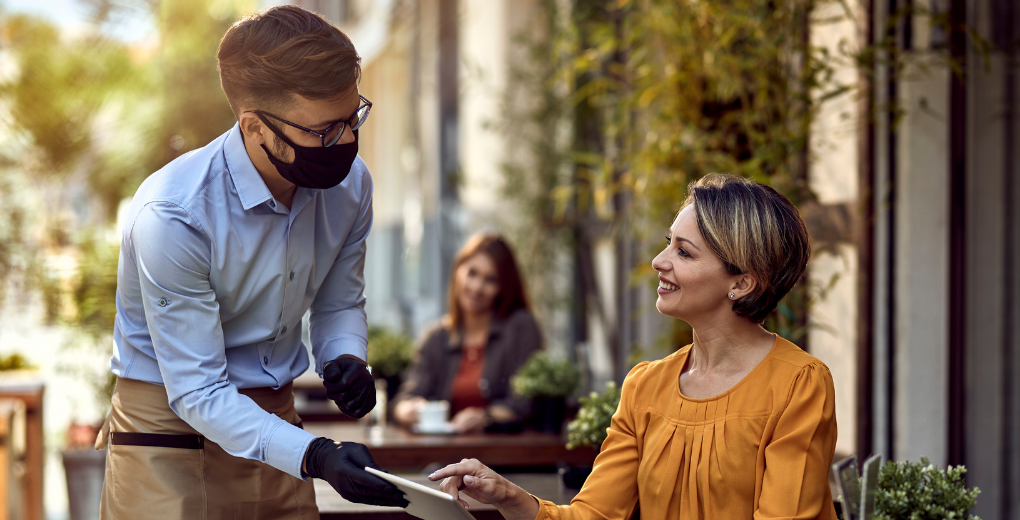 Sometimes discounts can seem too good to be true. However, that doesn't seem to be the case with the Eat Out to Help Out scheme. After Chancellor of the Exchequer, Rishi Sunak, announced the Treasury would be funding 50% of meals midweek throughout August, restaurants and diners snapped up the benefits of the initiative.
And, with 100 million meals claimed so far, it's fair to say that it was a rounding success.
The proof is in the pudding
Arguably, the hospitality sector has been one of the most affected by COVID-19, with many establishments having to close for several months during the national lockdown and 1.4 million workers furloughed.
The Government Eat Out to Help Out initiative served as an encouragement for people to support their local eateries. By offering up to a maximum of £10 off per person from Monday to Wednesday, it meant diners could eat at a discounted rate and eating establishments could get customers through the doors once again. Around 84,700 restaurants signed up for the scheme, making 130,000 claims worth £522m, and this is number is set to rise, as restaurants have until the end of September to claim the money back.
Chancellor Rishi Sunak commented: "From the get-go our mission has been to protect jobs, and to do this we needed to be creative, brave and try things that no government has ever done before." He has deemed the initiative "a success", thanking restaurant owners, waiters, chefs and diners for "embracing it and helping drive our economic recovery".
Can diners still benefit from a discount?
Figures from online restaurant booker, OpenTable, show reservations rose by 53% compared to Monday to Wednesdays last year. In particular, the final day of the Eat Out to Help Out scheme saw a huge jump in bookings of 216% compared to 31st August 2019.
Despite the scheme finishing at the end of August, many restaurants are continuing to give diners discounts throughout September. However, any deals will be funded by the eateries themselves rather than via the Treasury.
Is your insurance cover fit for purpose?
Whether you took part in Eat Out to Help Out or not, if you own a restaurant, café or bistro, we understand you may have had to make changes to the way you are working to adapt to the current situation. For a no-obligation review of your existing insurance cover, get in touch with Aldium Insurance.
Click HERE for more information on insurance for the hospitality sector